Date/Time
Date(s) - 17/07/2020 - 08/08/2020
00:00
Categories
Did you know that the Second World War finally ended on 15th August with the surrender of Japan? To celebrate the end of war and the beginning of a new peace around the world, we think it is time for the children of Sutton to get creative and enter our VJ Day Poetry Competition and celebrate the coming of peace! The competition is open for school-age children and will be grouped and judged in 3 categories.
• Key Stage 1 (Years 1 & 2)
• Key Stage 2 (Years 3-6)
• Key Stage 3 (Years 7- 9) (Maximum age 14)
The children need to enter the categories based on their school year for the academic year that ends in July 2020. Each poem will be judged by a panel of judges chaired by the Sutton New Town poet Tracey Elizabeth Downing.
The winner of each category will win a £15 gift token. There is a total of 3 prizes across the categories. Your poem must be on the theme of 'Peace'. It can be short or long. It can be a limerick or a sonnet. It can rhyme or use blank verse. BUT that theme of peace is important. And the very first word and the very last word of your poem must be peace!
How to Enter (For full details of the competition please see http://www.suttonnewtown.com)
1. Write your Poem on the theme of Peace (Remember the first word and the last word must be "Peace".
2. Take a photo of the finished masterpiece (or save your document as a file).
3. Email the photo/image/document to suttonnewtown@gmail.com.
Add to Apple Calendar
Add to WebCal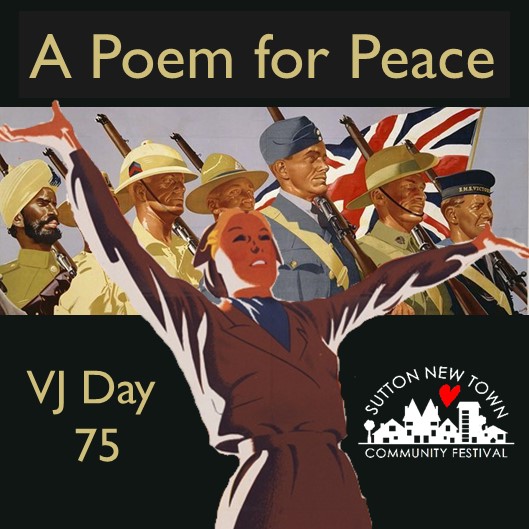 Map Unavailable