Arts Network Sutton is proud to once again support the Youth Art Exhibition, a showcase of artistic talent from secondary schools across the borough.
On 14th March we were proud to award prizes to three very talented young artists:
Graham Sutherland Award for Key Stage 3 Art
Mehreen Saleem for print and pencil work (The Link Secondary School)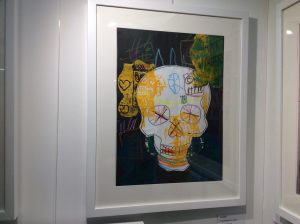 Elva Blacker Award for Key Stage 4 Art
Thomas Lonsdale for Angler Fish, wire sculpture (Wilson's School)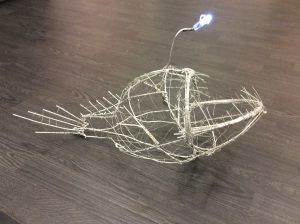 Pauline Boty Award for Key Stage 5 Art
Pavethra Jagatheesan for Choked, pencil on paper (Wallington High School for Girls)
Photos © Adrienne Roberts
We were also pleased to award the Art Staff Prize to Matthew Kay of Sutton High School for his Devotional Objects sculptures, make from found urban detritus.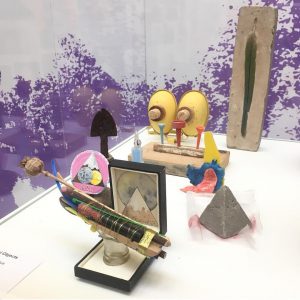 The exhibition runs until 24th March at the Europa Gallery in Sutton Central Library. If you can't make it to the library, you can take a virtual tour here!